MELBOURNE HOME AND OFFICE REMOVALS SUPERSTARS
Home Is Where The Heart (And Coffee) Is
Voted among the planet's most liveable cities, coffee-mad Melbourne was the obvious choice for TOP REMOVALS to set up shop all those years ago. Over a decade later, we are proud to deliver our award-winning service to not only Melbourne, but Victoria and beyond.
Diverse, vibrant, creative, lively, eccentric; Melbourne is a city where the superlatives come easily. Home to more than five million people, Melbourne ranks as the second largest city in Australia – and, as rumour has it, boasts the highest café-to-person ratio in the world.
Perhaps fuelled by our massive consumption of artisanal coffee beans – or maybe it's just out of sheer love for this wonderful city – TOP REMOVALS has quickly become one of Melbourne's top-rated removals companies. Whether it's our brawny but brainy removalists, our slick-looking trucks, or our knowledgeable sales and office staff, TOP REMOVALS is the go-to movers for those who demand the very best Melbourne has to offer.
10 Reasons For Choosing TOP REMOVALS in Melbourne
The best, highly trained removalist specialists in the industry work at Top Removals
Free, no-obligation over-the-phone/email/on-site inspections to provide detailed quote
We have a range of trucks in different sizes to accomodate any type of work
All staff have in-depth industry knowledge when it comes to moving
We can move anything with care
We offer equal rates 24/7 (including Public Holidays).
We provide full packing and unpacking services, removal and storage solutions
We own our own fleet of trucks from 4 tonne to 16 tonne and everything in-between
A Comprehensive Quote, Not Just an Estimation
We can dismantle/disconnect, reassemble/reconnect furniture/appliances
We have the highest number of returning clients in the industry
We specialise in all relocation aspects, are insured and move residential and commercial locally and interstate
Melbourne Removalists: You're In Safe Hands
10 years is a long time to get good at something, and TOP REMOVALS is testament to just that. We wear our experience like a badge of honour. When it comes to removals, we've seen it all – so YOU don't have to. We proudly stand behind our industry expertise, multiple customer service awards, and our hundreds upon hundreds of glowing online reviews on trusted sites like Google, WOMO and Oneflare.
Getting a quick or comprehensive quote for moving, packing or storage has never been easier. Simply click below to get started.
All-Round Good Blokes - Removalists Melbourne
Introducing the stars of the show: our removalists extraordinaire. We don't just hire muscle at TOP REMOVALS – we look for problem-solvers, Tetris-fanatics, eternal optimists and general all-round good blokes. Marvel as our trained and experienced removalists dance with your heavy furniture, dodge around beloved pets and stray children, shrug off unpredictable Melbourne weather and charm your family, neighbours – even building managers!
Big, Small (and Everything In-Between)
First impressions last a long time, so we want to make sure you get the right one from us. Our swanky truck design makes TOP REMOVALS a must have for any driveway, no matter what the season. But it's not all show and no go. From modest student digs to cavernous 5-bedroom family homes, we offer a full range of truck sizes suitable for any job, no matter how big or small. Starting from 20 cubic metres or less – all the way up to 65 or more – our range is not just extensive, but cost-effective too.
Real Experts in Real-Time
Ah, the wonders of modern technology. Computers are great aren't they? That is, until you have to have a conversation with one. Which is why when you call TOP REMOVALS you speak with a real-life removals expert, not Digital Dave. Whether you want some advice – or you have a question or issue on the day of your move – our trained team of industry professionals are local, friendly and knowledgeable. We tailor our service to the individual – for the few, not the many.
lauren
Phillipson
Grant and Max where unbelievable they both worked so hard and quick and nothing was a bother to them. They were efficient and took care of everything for me even connected the washing machine for me totally recommend and will use them again at least next time no stairs Boys!
Janette
Baily
Glen and Sergio were fantastic - incredibly efficient removalists! Can't believe how quick the process was, everything was delivered in perfect condition and I wouldn't hesitate to recommend them. Thank you for making the move so easy!
Sharon
Smith
We used Top Removals last week and of all the removalists we have used over the years this company was the absolute best. The guys who did the removal were friendly, happy and just a delight to deal with. Nothing was a problem to them.
Melbourne Service Locations
Other Services in Melbourne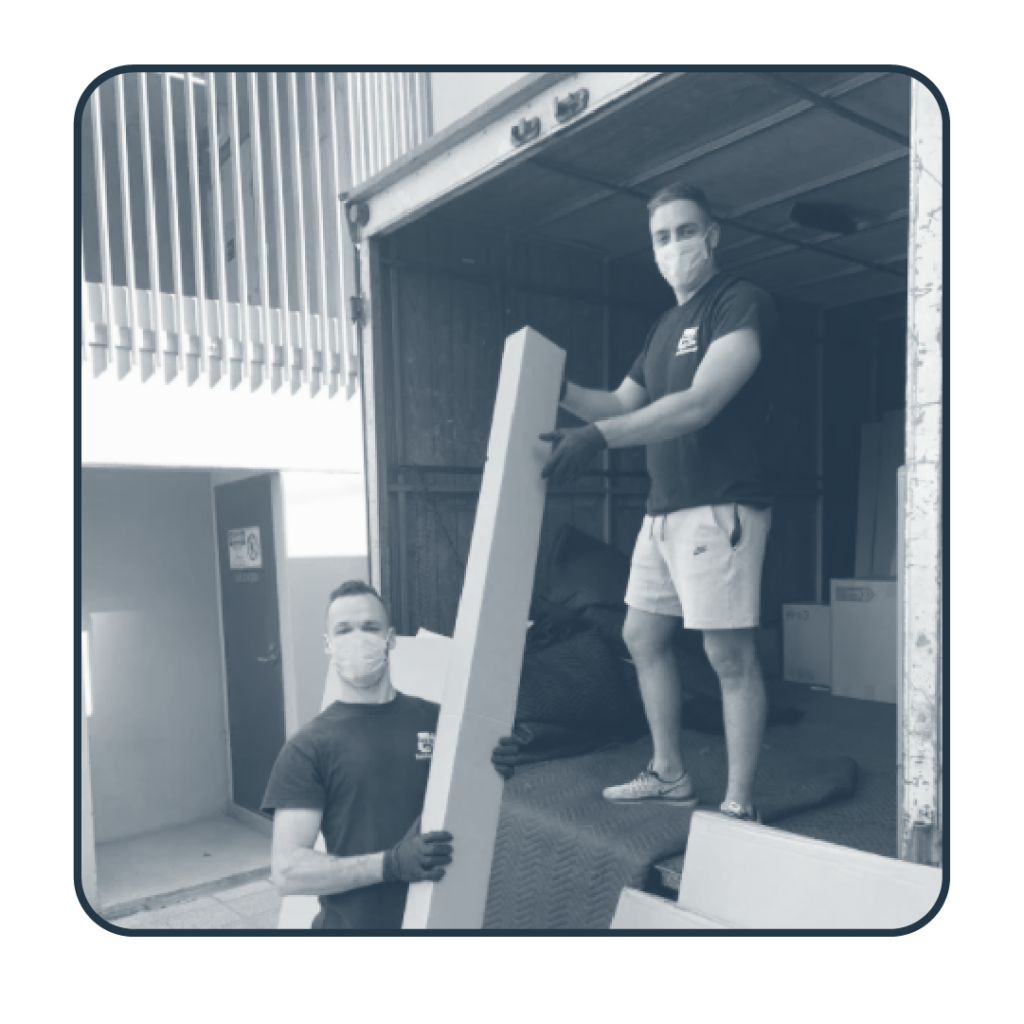 With over 10 years experience, we have been moving houses locally – always with a smile.
Top Removals use express road transport to deliver your possessions and all items are wrapped in blankets.