Top Removals
Melbourne heavy lifting
Top Removals can move heavy items such as pool tables, pianos and trampolines as long as you supply all the details we need when booking in a move. With heavy items, we'll ask you to provide as many details as possible to calculate the exact number of removalist specialists needed and the right equipment to facilitate the move, ensuring your heavy item is moved, relocated and unpacked in its new location in the exact same condition it was collected.
Reasons For Choosing Top Removals
We are speciality item Movers
Simply put, we pride ourselves on our heavy item transport skills.
our removalists are trained in-house on how to move your heavy or special items.
Google Top Removals and you can see hundreds of reviews about satisfied past clients that required heavy lifting services.
Right Equipment for the Job
We have of different types of equipment to ensure the items get across in the safest way possible.
Our trucks come fully stocked with free to use blankets, trolleys, cardboard and ropes, ensuring everything gets moved in the safest manner.
We can move almost anything
Whether it is a small upright piano to a heavy billiards table, depending on the size and weight, we will move it.
Insurance always included
Rest assured your contents are fully insured when moved by a Top Removals employee.
Personalised Heavy lifting Service
We will work with you in coordinating your special item delivery. Whether it's reassembling the legs from your billiard table to getting the piano in the right place.
Upfront Heavy lifting Pricing
We offer fixed hourly rate for our heavy lifting service. A heavy item surcharge may apply to certain items.
We move a wide variety of special and heavy items that your average removalists could not!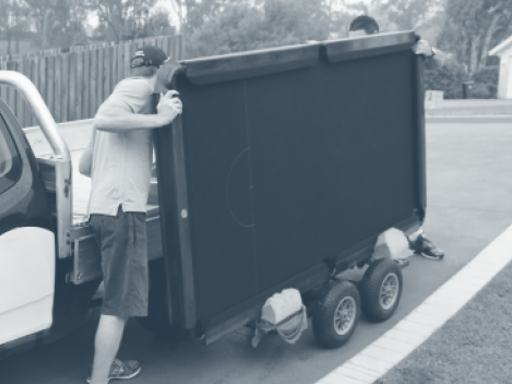 Top Removals removalist specialist will carefully set your pool table on its side, dismantle the legs from the base and wrap it in blankets. The table is then lifted onto a 4-wheeled steel trolley and wheeled out to the truck and onto the hydraulic lift. Once secured in the truck, the table will be tied to prevent movement. The reverse actions will follow when unloading.
Top Removals requires that the client organises the trampoline to be dismantled prior to our removalists arriving. If not entirely dismantled, we require that at least the walls of the trampoline be disassembled (this can be requested by the trampoline company or done yourself). The transport of the trampoline is fairly easy once these steps have been taken.
Top Removals removalist specialist will carefully lift and place your piano onto our 4-wheeled steel trolley and wheel it out to the truck and onto the hydraulic lift. Once secured in the truck, the piano will be tied to prevent movement. The reverse actions will follow when unloading.
For any steps or stairs, we will use blocks to assist wheeling it out of the property. Flights of stairs will require multiple removalists to be on site.
lauren
Phillipson
Grant and Max where unbelievable they both worked so hard and quick and nothing was a bother to them. They were efficient and took care of everything for me even connected the washing machine for me totally recommend and will use them again at least next time no stairs Boys!
Janette
Baily
Glen and Sergio were fantastic - incredibly efficient removalists! Can't believe how quick the process was, everything was delivered in perfect condition and I wouldn't hesitate to recommend them. Thank you for making the move so easy!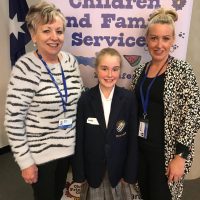 Sharon
Smith
We used Top Removals last week and of all the removalists we have used over the years this company was the absolute best. The guys who did the removal were friendly, happy and just a delight to deal with. Nothing was a problem to them.