GLEBE HOUSE AND OFFICE REMOVALS SUPERSTARS
Located 3 kilometres southwest of Sydney's CBD, Glebe is the heartland for tertiary students, and thanks to the gentle tide of gentrification, a wash of young families and professionals. Surrounded by atmospheric heritage buildings, characterful Victorian terraces – and with views of the Anzac Bridge – it is easy to be persuaded by Glebe's unique charm.
Due to its inner-city position, moving in Glebe is not without its challenges. You need to be sure your removals company has the know-how and experience to deal with everything a central Sydney suburb can throw at it. TOP REMOVALS is proud to service Glebe, Sydney and beyond for over 10 years – and counting!
6 Reasons For Choosing Top Removals in Glebe
Our office is based
in central Sydney
Our removalists have
the experience and know-how
We know Sydney
like the back of our hands
We have over 10 years
of industry experience
Check out our amazing
online reviews
Our local team of logistics specialists
help manage your move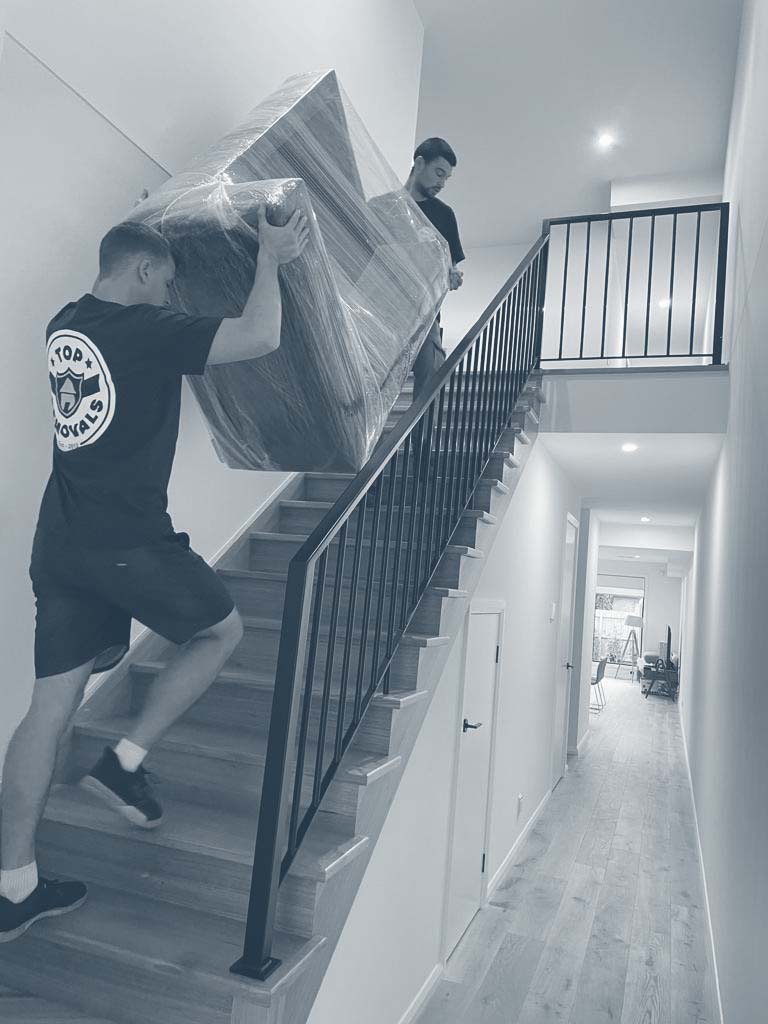 Sydney Is A City Always On The Move – Just Like Us
Renowned for eating out, parks and recreation, public transport and schools, Glebe attracts young professionals, young families and students en masse. The average age for the area is between 20-39, with close to 50% of residents opting to live in flats.
Approximately 61% of homes are rented. As renters tend to move more on average than homeowners, a main factor when choosing a removals company is value for money. This can be tricky to gauge, as clearly you don't want to sacrifice professionalism for cost.
Never opt for a removals company that severely undercuts the competition – they often have hidden fees such as fuel costs or may use inexperienced contract workers. At TOP REMOVALS, all of our removalists are trained, professional and experienced.
The logistics of each move is planned and overseen by our local Sydney office – meaning if there's a problem, we can respond to it in real time. Our rates are simple and easy to understand – we will always be clear and transparent about the charges for your move.
Nicolas and Paul from Top Removals helped us with our move today from Brighton. They were so good, efficient, careful with our furniture, and helped us to assemble them as well. It made our move less stressful. Couldn't recommend them highly enough!
Clement and Richard turned up bright and early at 7 am, raring to go. Both of them worked tirelessly to empty my 2 bedrooms in, 2 bathroom apartment in Brighton - roughly 2.5 hours. Nothing was a problem for them. The truck was so carefully packed it was like a game of Tetris. Great guys and I will use Top Removals again.
Second time we've used Top Removals and we will continue to use them. Lots of stairs and tight corners on this job this afternoon in Brighton but nothing was too difficult for Pasquale and Alessandro. Thank you for your help!
Other Top Removals Services in GLEBE