DOUBLE BAY HOUSE AND OFFICE REMOVALS SUPERSTARS
Often slipping under the tourist radar, the hidden gem of Double Bay sparkles brightly for those with a keen eye – and deep pockets. A haven for the financially fortunate, glamour is the order of the day in Double Bay. The twinkling harbourside suburb offers up a veritable bounty of upmarket fashion boutiques, flash restaurants, trendy coffee shops and cocktail bars.
Whether sunbathing on popular Redleaf Beach, taking a dip in Murray Rose Harbour Pool, or sipping on a well-coiffed latte on leafy Bay Street, TOP REMOVALS like to enjoy Double Bay as much as its residents. As Sydneysiders ourselves, we have proudly serviced Sydney's eastern suburbs, Sydney CBD, greater Sydney, NSW and beyond for the last 10 years – and counting!
Our office is based
in central Sydney
Our removalists have
the experience and know-how
We know Sydney
like the back of our hands
We have over 10 years
of industry experience
Check out our amazing
online reviews
Our local team of logistics specialists
help manage your move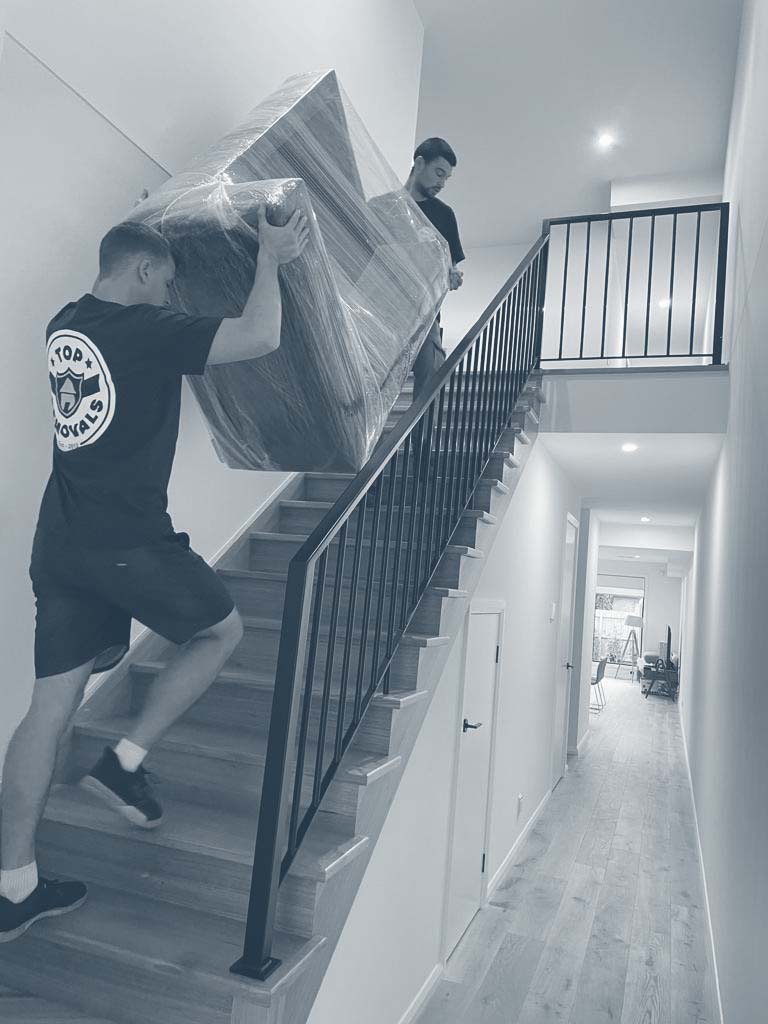 SYDNEY IS A CITY ALWAYS ON THE MOVE – JUST LIKE US
Charming heritage architecture and tree-lined boulevards make Double Bay one of the prettiest neighbourhoods in Sydney's east. Elegant Art Deco apartments have attracted an energetic new wave of well-to-do young professionals moving to the area, taking advantage of the city connectivity.
Double Bay is a perennial favourite among older families and mature empty nesters too, favouring the genteel atmosphere the suburb provides. At TOP REMOVALS, we believe good manners cost nothing – which is why we are a popular choice among its sophisticated residents. For us, great service is standard – not a luxury.
TOP REMOVALS doesn't just hire any old muscle – we seek out gentleman movers. Polite and courteous, our trained and experienced removalists go out their way to make sure our customers don't lift a finger (except maybe to turn on the coffee machine). Watch in awe as our brawny but brainy removalists make light work of heavy pianos, elegantly dance around beloved pets and smile and charm neighbours, building managers and extended family alike.
Getting a quote for packing, moving or storage has never been easier. Choose to chat online or over the phone with one of our removals specialists, or fill out our simple inventory calculator for a quick or comprehensive estimate. With TOP REMOVALS, you're in safe hands.
Nicolas and Paul from Top Removals helped us with our move today from Brighton. They were so good, efficient, careful with our furniture, and helped us to assemble them as well. It made our move less stressful. Couldn't recommend them highly enough!
Clement and Richard turned up bright and early at 7 am, raring to go. Both of them worked tirelessly to empty my 2 bedrooms in, 2 bathroom apartment in Brighton - roughly 2.5 hours. Nothing was a problem for them. The truck was so carefully packed it was like a game of Tetris. Great guys and I will use Top Removals again.
Second time we've used Top Removals and we will continue to use them. Lots of stairs and tight corners on this job this afternoon in Brighton but nothing was too difficult for Pasquale and Alessandro. Thank you for your help!
Other Top Removals Services in DOUBLE BAY