BONDI HOUSE AND OFFICE REMOVALS SUPERSTARS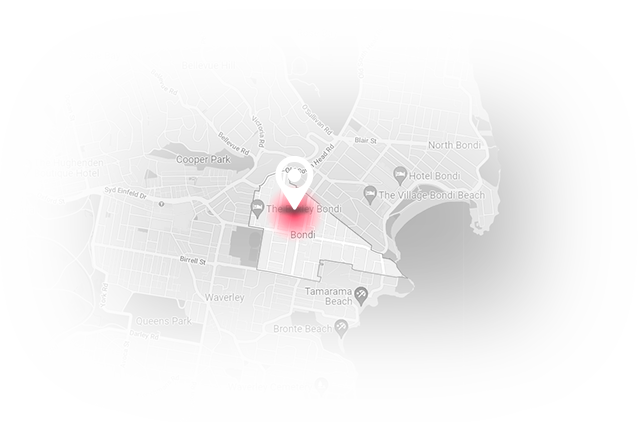 Just 8km from the Sydney CBD, Bondi blends a heady cocktail of ocean life with the glamour and allure of a global city. Neighbouring Bondi Beach, with its sweeping crescent of white sand and curling waves, is one of the most visited tourist sites in Australia. At the time of the last census in 2016, the total number of international and domestic visitors to Bondi was 2.7 million.
 With a veritable offering of surf, sand, sun and city, it's easy to see Bondi's appeal. TOP REMOVALS have called Sydney home for over 10 years – it's with great pride we continue to service Bondi, Sydney, NSW and beyond.
Our office is based
in central Sydney
Our removalists have
the experience and know-how
We know Sydney
like the back of our hands
We have over 10 years
of industry experience
Check out our amazing
online reviews
Our local team of logistics specialists
help manage your move
SYDNEY IS A CITY ALWAYS ON THE MOVE – JUST LIKE US
The balance of beach and city makes Bondi a paradise for those who enjoy the buzz of Sydney with the added bonus of sand between their toes. But with no Saint Peter to guard Bondi's pearly gates, paradise can feel pretty full sometimes. As of the 2016 census, it was reported Bondi is one of Sydney's most densely populated suburbs, with 11,652 people living in 6,510 dwellings and an average household size of 2.00.
Okay, hands up, we confess – TOP REMOVALS may have helped bump those numbers up a bit. Over the last decade, we have given wings, so to speak, to heaps of professionals, couples and young families wanting their own slice of paradise in beautiful Bondi.
TOP REMOVALS are the choice company for those who want to take the hassle and stress out of moving. Not only are we Sydneysiders too, our 10 years in business has garnered us multiple customer service awards, countless glowing customer reviews and returning customers that want to use us again and again.
Whether you want to move apartments, townhouses or family homes – even offices or warehouses – TOP REMOVALS has the service for you. Getting a quote for packing, moving or storage has never been easier. Choose to chat online or over the phone with one of our removals specialists, or fill out our simple inventory calculator for a quick or comprehensive estimate. With TOP REMOVALS, you're in safe hands.
Nicolas and Paul from Top Removals helped us with our move today from Brighton. They were so good, efficient, careful with our furniture, and helped us to assemble them as well. It made our move less stressful. Couldn't recommend them highly enough!
Clement and Richard turned up bright and early at 7 am, raring to go. Both of them worked tirelessly to empty my 2 bedrooms in, 2 bathroom apartment in Brighton - roughly 2.5 hours. Nothing was a problem for them. The truck was so carefully packed it was like a game of Tetris. Great guys and I will use Top Removals again.
Second time we've used Top Removals and we will continue to use them. Lots of stairs and tight corners on this job this afternoon in Brighton but nothing was too difficult for Pasquale and Alessandro. Thank you for your help!
Other TOP REMOVALS Services in Bondi