Top Removals, Best Removalist – About and FAQ
At Top Removals there is no job that phases us – after 10 years in operation we have moved it all!
Whether you are a student just looking to move a few items – or a big family moving interstate our dedicated team of trained removalists and support staff are here to make your move as stress free as possible. |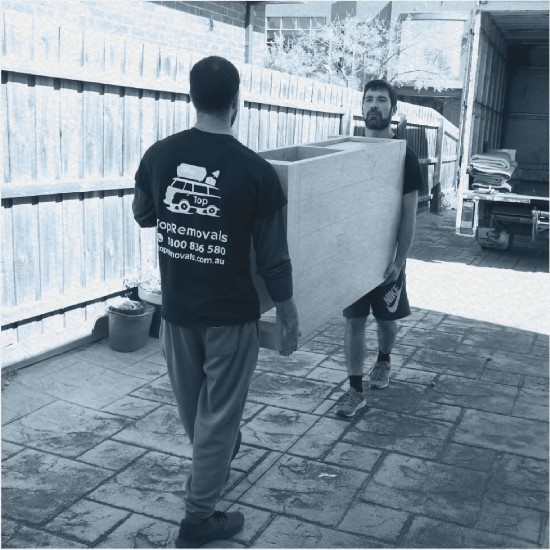 In 2009 Top Removals launched with just one truck in Melbourne. Ten years later and it now owns a fleet of trucks in Sydney, Adelaide, Canberra and it's original Bayside location, Melbourne. Top Removals built a client base from word-of-mouth, working with diverse clients catering all aspects when it comes to moving residential or commercial.
Top Removals discovered what was most important to you from a moving company; a bespoke service that listens to each client individually. Removalist Specialists should be the direct point of contact, not just a sales associate. The truck needs to be specifically selected for the requirements – not too big, not too small, just right. And the removalists should have brains as well as brawn, happy to help and ready for action.
Top Removals continues to go from strength-to-strength in Melbourne, and has since expanded with new offices in Perth, Sydney and Brisbane. Additionally, removals services including packing, materials and storage options are also available. But don't think for a moment Top Removals have forgotten their roots.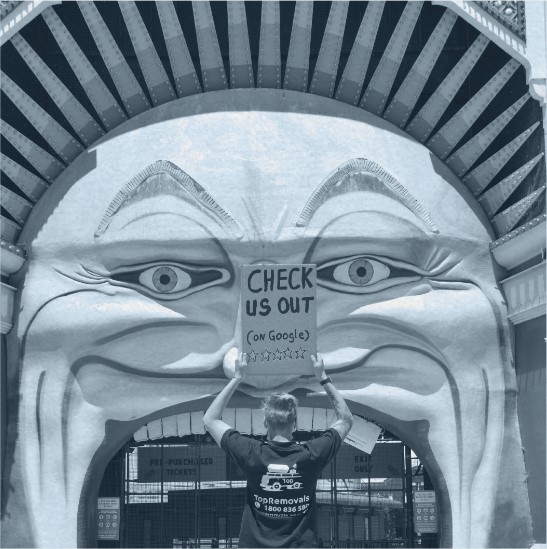 lauren
Phillipson
Grant and Max where unbelievable they both worked so hard and quick and nothing was a bother to them. They were efficient and took care of everything for me even connected the washing machine for me totally recommend and will use them again at least next time no stairs Boys!
Janette
Baily
Glen and Sergio were fantastic - incredibly efficient removalists! Can't believe how quick the process was, everything was delivered in perfect condition and I wouldn't hesitate to recommend them. Thank you for making the move so easy!
Sharon
Smith
We used Top Removals last week and of all the removalists we have used over the years this company was the absolute best. The guys who did the removal were friendly, happy and just a delight to deal with. Nothing was a problem to them.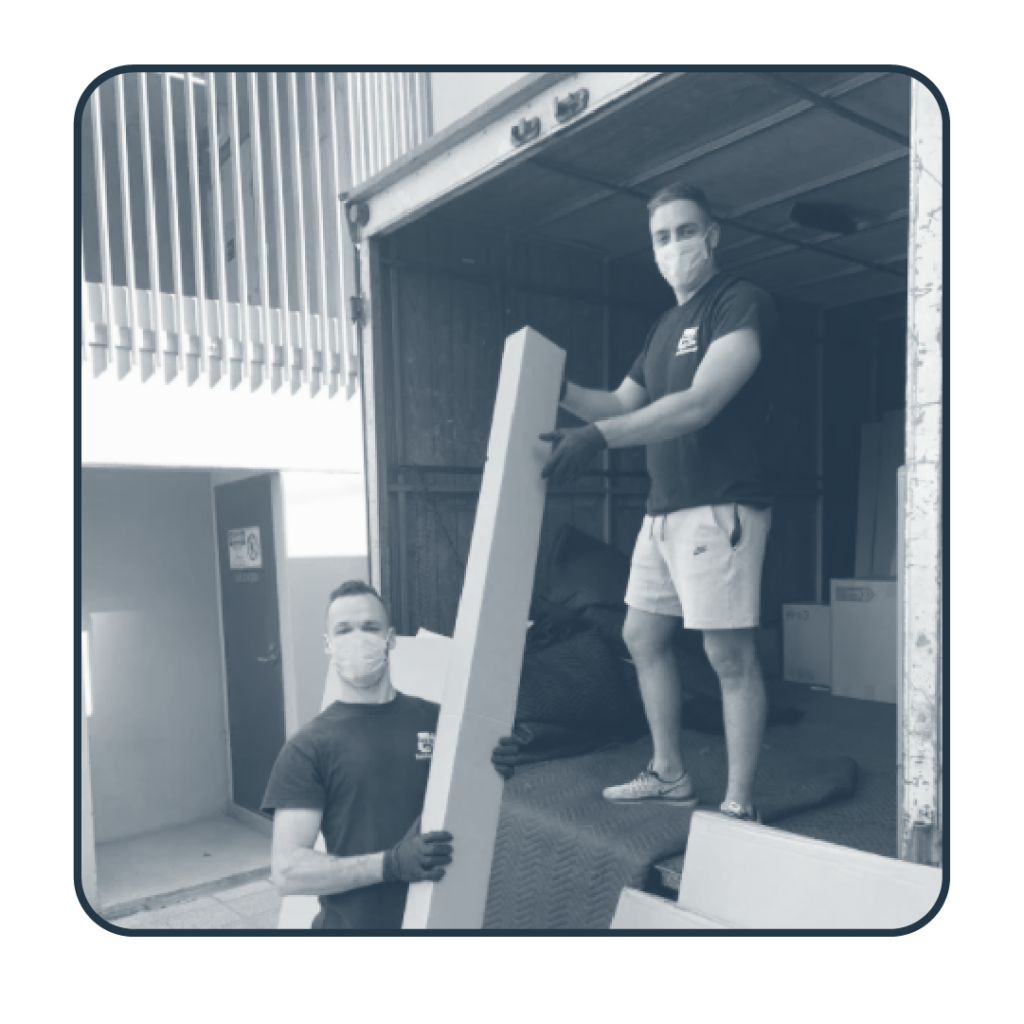 With over 10 years experience, we have been moving houses locally – always with a smile.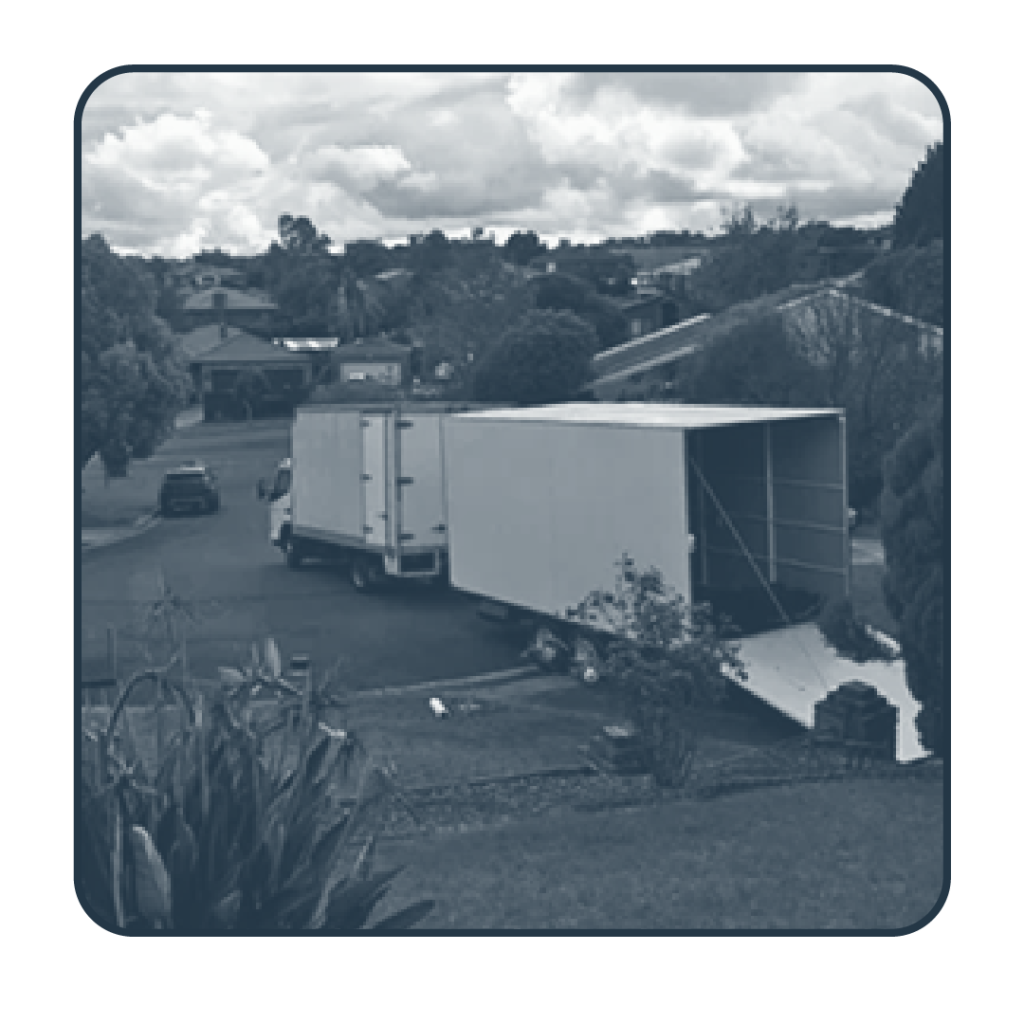 Top Removals use express road transport to deliver your possessions and all items are wrapped in blankets.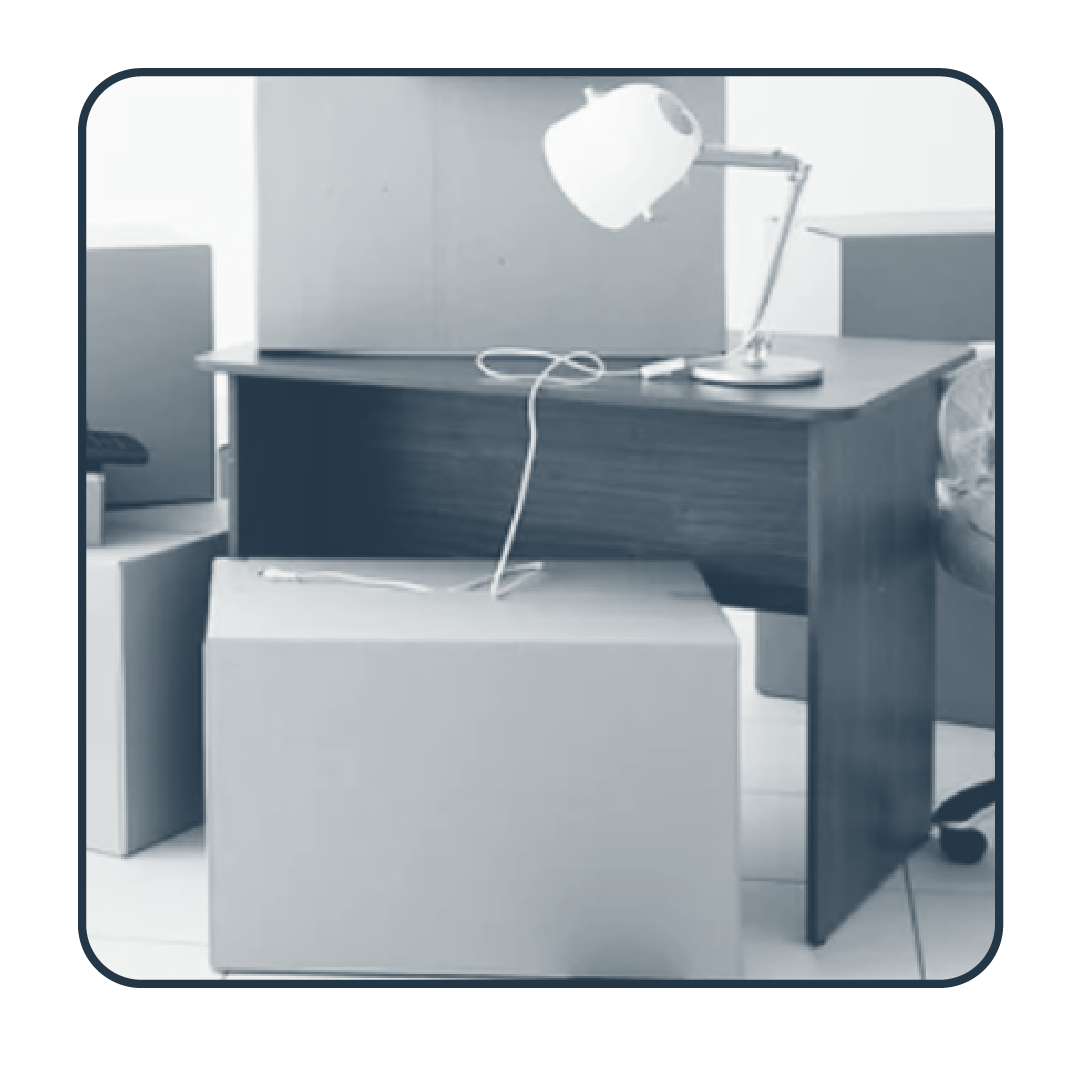 We move small businesses, multi-station offices, warehouses and conference rooms.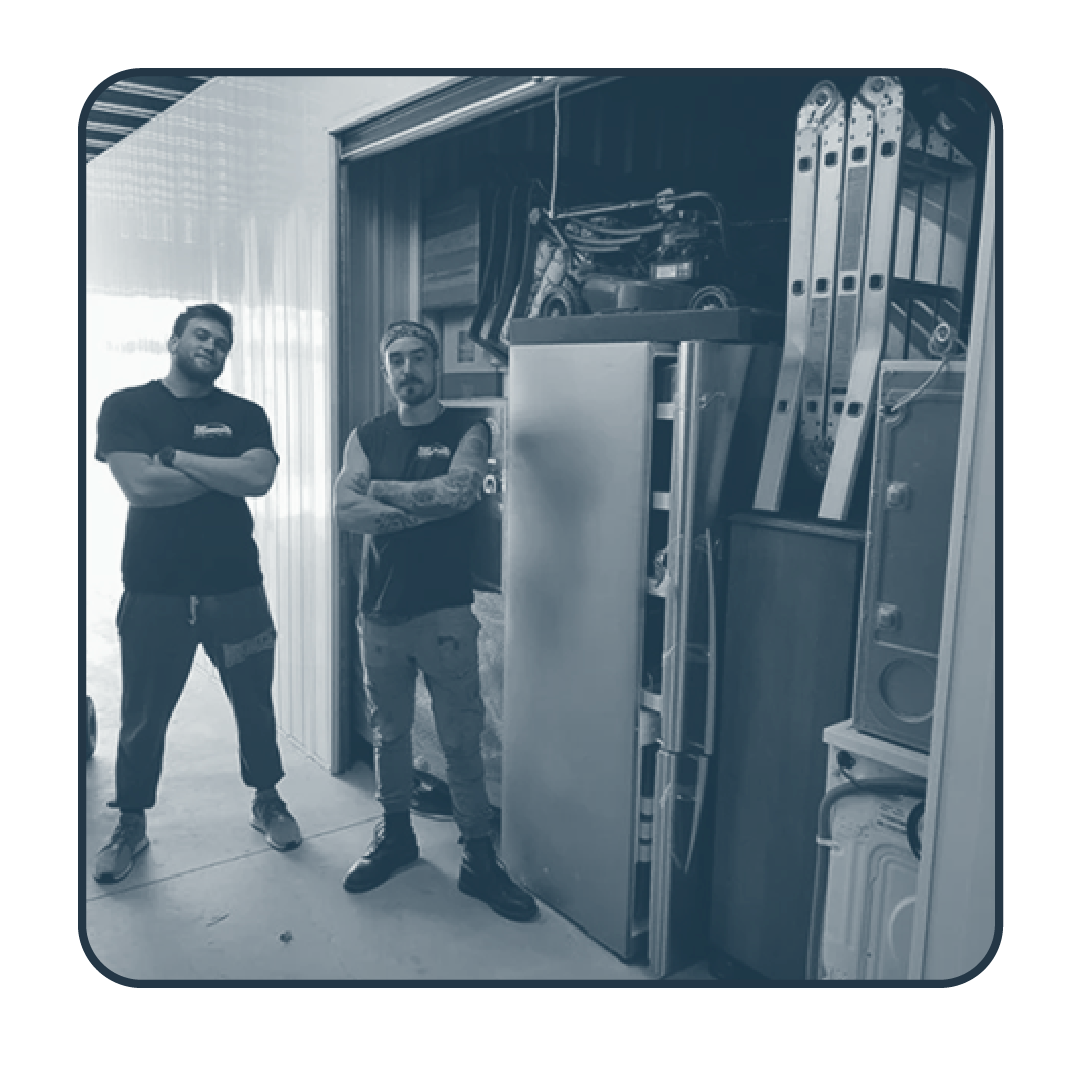 Safe and secure storage at our private facility in Highett, Melbourne, VIC.  
Packing and protective materials available for purchase on a 'Pay What You Need' basis.
Melbourne Service Locations
How Much Does Storing Cost with Top Removals?
We can arrange convenient storage at one of our trusted partner companies local to you. Get in touch today to discuss your storage options with our dedicated support staff.

Storage from $125 per calendar month.
How much does it cost to move a bed?
Usually between $100 and $200 per hour on average for moving in the same city. Flat-rate charges can sometimes be arranged to move single items such as beds, although most removals companies base their work on a 2-hour minimum charge. This covers an hourly rate for a small truck and either 1 or 2 removalists. A fuel levy may also be charged depending on where the bed is collected from or delivered to.
What do removalists do?
Removalists are tradespeople that specialise in the professional moving of items from residential or commercial locations. This includes anything from household furniture, mattresses and boxes to heavy or fragile items such as pianos and pool tables. Removalists take the hassle out of moving day by offering services such as packing your home, transporting your belongings, disassembling/reassembling beds and loading storage containers.
What should I pack first when moving?
When packing your home, it's best to start with non-essential items you are unlikely to need use of any time soon. We recommend things like fragile ornaments and decorations, wall art, books and DVDs, and storage cupboards. Stack up the boxes neatly and out the way, marking any delicate boxes as "FRAGILE", and ensuring each box is clearly labelled with contents and room. You may find a numbering system useful to keep track of how many boxes you have.
Do movers disassemble beds?
Most reputable removals companies offer bed disassembly and reassembly included as part of the moving service. Our movers are experienced in taking apart beds and furniture then putting them back together quickly and efficiently so as not to impact on the overall time of the move.
What Do I Get When Booking a Top Removals Moving Service?
When booking a Top Removals Moving Service, as the client, you receive the following:
An allocated truck (4, 6, 8, 10 or 12 tonne)

An allocated number of Top Removal's highly trained removalists specialists

Public liability insurance of $50,000 and transport insurance of $1 million including loading and unloading

Free blankets and ropes

2-wheel trolley and a 4-wheel dolly
Also included with our services are:
Toll roads

Petrol fees

Parking

Free use of protective cardboard inside the truck for extra protection of furniture
How Will I Know Which Truck Size I Need?
Top Removals owns its own fleet of trucks; from 4 tonne to 16 tonne (and every size in between). Just call or email and we can work out the perfect truck for your move.
What Happens If My Furniture/Appliances Get Damaged?
If, by a freak chance, your items arrive damaged due to any fault of Top Removals, Top Removals takes full responsibility of the damage caused. We ask that both parties – the removalists and the client – take comprehensive photos and a report is made. The report is sent to our head office and an insurance claim for repair and/or compensation is then lodged.
What Happens if Your Truck Breaks Down During the Move?
In the event of a truck breakdown during the move, Top Removals will organise a replacement truck and team from our large fleet. We do not charge you, the client, any extra cost or delayed fees.
Can Top Removals Dismantle/Disconnect and Reassemble/Reconnect my Furniture/Appliances (Internet Connection, Desktop Computers, Sound System and Speakers)?
Top Removals removalist specialists can dismantle and reassemble furniture, install appliances, pack and unpack everything for you, in a careful and professional manner. We treat everyone's furniture and appliances as if they were our own.
Does Top Removals Move Potted Plants?
Top Removals certainly do – at no extra cost. We ask that any potted plants be reported prior to the removalists arriving to ensure that we arrive with the correct equipment to safely transport them.
Do You Collect Used Boxes?
Top Removals does not collect used boxes. We'd be happy to organise them to be taken to the tip for you (at an additional hourly rate and the tip is at the client's expense). Top Removals strongly advises to resell your boxes on an online platform such as Facebook Marketplace or Gumtree. Used boxes are always in high demand.
What Kind of Training do Top Removals Removalist Specialists Undergo?
Top Removals removalist specialists are trained to present top-rate customer service and undergo further Occupational Health and Safety training covering correct physical motions to provide you with an ultimate, friendly yet professional experience by removalists that understand you and the stresses of moving.
What Kind of Insurance Do You Offer and is it Included in the Quote?
Unless stated otherwise, every quote provided by Top Removals includes our $50,000 Public Liability insurance as well as a $1 million Transport Insurance (inclusive of loading and unloading). If we specifically agree with the client that an item might be too fragile or dangerous to move, then the insurance is not included in the booking.
How Will I Know How Many Packing Boxes I Need?
Every employee of Top Removals is an experienced removalist specialist which is why we are the leaders when it comes to help plan every element of your move. You'll receive important advice from an industry expert, not just a sales associate. Top Removals offers free, detailed, no-obligation onsite inspections and quotes so that we can supply enough boxes.

Top Removals can also supply you with a free, detailed, no-obligation quote over the phone or by email.
If the Truck Gets Stuck in Traffic, is there Additional Cost?
We take the shortest route possible – including toll routes. If the truck is stuck in traffic, and the traffic is caused by unexpected, genuine delays then the clock will keep running. If the traffic is caused by our own fault; meaning, we took the wrong turn or an alternative route which was not considered the fastest – then the cost will be at Top Removals expense – not the client.
How Long Should it Take to Move House?
There are many factors that can impact the timing of a move: distance, traffic, road closures/detours, toll roads, how prepared you are, the amount of packing, accessibility at each address and many more. All work completed is based on our 2-hour minimum charge with an additional pro-rata charge per 1-minute increments – you only pay for the hour if you use the hour.
How Can I Protect my Paintings and Glass Tops?
Our removal specialists are professionally trained by experienced industry experts covering all aspects of moving – specialising in gently and safely packing and moving glass tabletops, mirrors, sentimental items and artwork.
How Do I Book?
Simply call or email us or, use our convenient inventory calculator on our website. One of our representatives will be in touch with you ASAP to confirm all details are indeed correct.
What Other Services Will I Need When Moving Interstate?
When moving interstate, it is quite different to moving locally. We recommend you organise a Top Removals packing team to come to your home a day prior to your move to help package your items for the interstate journey. When Move Day comes, we only have boxes and furniture to load.

Many more precautions are taken when loading the vehicles for interstate as the contents are going a long distance and must be protected with more packing material.
Can I Store my Items During my Interstate Relocation?
Top Removals offers storage solutions for items going interstate. We can store them at our main depot in Highett, Melbourne or, we can store them with our partnered storage companies.
How Long Will it Take to Move Home Between States?
Moving interstate takes time as not only is there the packing and loading of your goods onto the truck, there is the journey itself; distance, unloading and unpacking. Call or email us and we'll provide a free, no obligation quote.
What Services are Included with Office Relocations?
When booking a Top Removals Office Relocation Service, as the client, you receive the following:
An allocated truck (4, 6, 8, 10 or 12 tonne)

An allocated number of Top Removal's highly trained removalists specialists

Public liability insurance of $50,000 and transport insurance of $1 million including loading and unloading

Free blankets and ropes

2-wheel trolley and a 4-wheel dolly
Also included with our services are:
Toll roads

Petrol fees

Parking

Free use of protective cardboard inside the truck for extra protection of furniture
We also offer help with logistics for induvial packing of staff desks and personal belongings.
Can You Relocate During After-Hours?
Yes, Top Removals provides an after-hours relocation service. If relocation start time begins after 17:00, then extra charges will apply (depending on truck size) at a penalty rate of +$15 per hour.
What Kind of Insurance do you Provide?
Public liability of $50,000 and transport insurance inclusive of unloading and loading of $1 million.
How Long Will it take to have Our Business Up and Running?
Top Removal removalist specialists work as fast as safely possible to get your items disconnected and dismantled, out and into your new place – reassembled and reconnected.
Do you have Storage Facilities for Office Supplies?
Top Removals can provide storage but we do not have specific storage for corporate servers.
Do You Sell Packing Materials?
Top Removals can supply packing materials. Our prices are:
$6 – Large box (T-chest)Internal Dimensions: 410mm x 410mm x 570mm.
$4 – Small box (Book/Wine) Internal Dimensions: 406mm x 298mm x 431mm
$5 – Tape (Per Roll)
$15 – Mattress/Sofa Protection (Per Item)
$5 – Bubble wrap/Shrink wrap (Per metre)
$25 – Portable robes (Holds 25-30 items)
How Can I Access My Belongings in Storage After Hours?
If you ever need anything located in storage, just make an appointment with us and we'll arrange for access to be made available.
What Kind of Insurance do you Provide whilst in Storage or Transit?
Every single Top Removals client is covered with up to $50,000 in Public Liability as well as $1 million in Transport Insurance (inclusive of loading and unloading).
Which Areas Do You Service?
We service Metro Melbourne and Regional Victoria. We also service Metro Sydney and provide interstate moves for Adelaide and Canberra.
How Does Storing with Top Removals Work?
Top Removals has its own insured and secured storage facility in Highett, Victoria. We carefully and safely unload your items and seal them and we take inventory.
Is Storage Always Available?
Top Removals can't always promise that storage is available which is why we only offer appointment-based visits. If we need to take your items out of our storage, we will have an appointment booked and our team will come and help you with your items.
How Much Does Storing Cost with Top Removals?
| | | |
| --- | --- | --- |
| MEASUREMENT | CUBIC METRES | NORMAL PRICES PER MONTH |
| 1.2×2.4 | 6.9 | $211.00 |
| 1.8×2.4 | 10.3 | $256.00 |
| 2.4×2.4 | 13.8 | $291.00 |
| 3×2.4 | 17.3 | $326.00 |
| 3.7×2.4 | 21 | $352.00 |
| 4.3×2.4 | 25 | $374.00 |
| 4.6×2.4 | 26 | $393.00 |
| 4.9×2.4 | 28 | $414.00 |
| 6.1×2.4 | 35 | $491.00 |
| 7.6×2.4 | 44 | $587.00 |
| 9.2×2.4 | 53 | $689.00 |
| 12.2×2.4 | 70 | $882.00 |
Are There Items that Cannot be Put into Storage?
Items that may present risks to health and safety and of fire

Prohibited or stolen goods, drugs, pornographic material, potentially dangerous, damaging or explosive items, including gas bottles, aerosols, paints, firearms and ammunition

Jewellery, watches, trinkets, precious stones or metals, money, deeds, securities, stamps, coins, or goods or collections of any similar kind

Goods likely to encourage vermin or other pests or to cause infestation or contamination

Perishable items and/or those requiring a controlled environment

Animals, birds, fish, reptiles or plants

Goods which require special license or government permission for export or import
When Do I Pay?
At the end of the move when the truck is emptied.
Can a Move be Rescheduled After it has been Booked?
Yes. Please give Top Removals a 24-hour notice to ensure we have availability.
Fees and Charges
Fees and pricing change depending on truck sizes, amount of removalists, materials, storage and distance.
Do I have to Leave a Deposit?
Deposits are not required with Top Removals. Nor do we charge any cancellation fees.
What Are Your Cancellation Policies?
Top Removals does not charge any cancellation fees. We simply kindly request that you let us know of any changes affecting the move as soon as possible. We'll work things out.